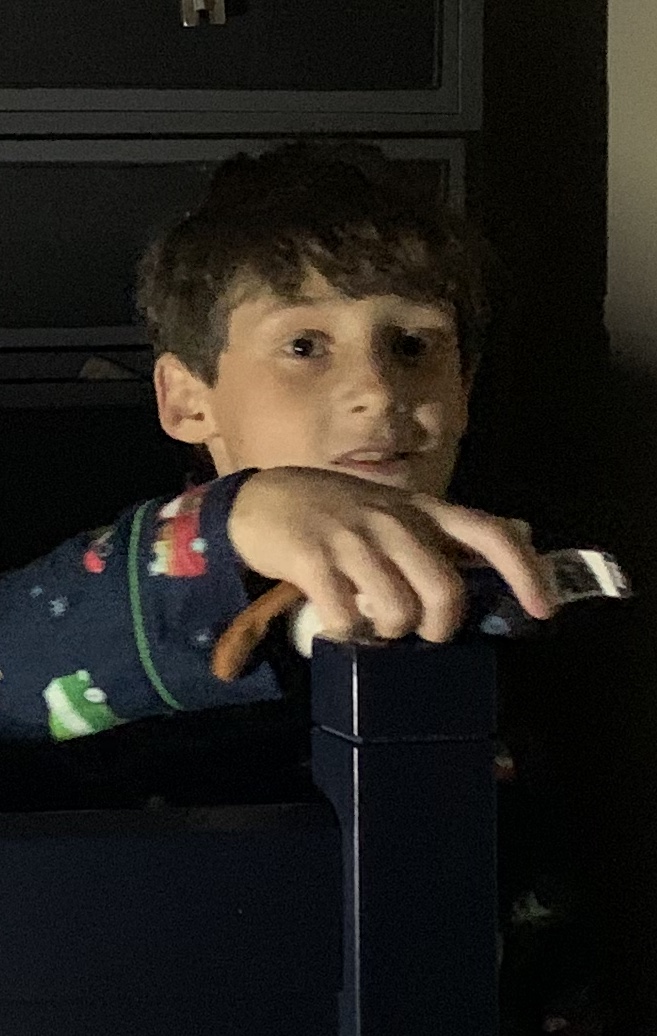 It was one of those Jacksonville summer afternoons where you run from the air conditioned building to the air conditioned car and turn the fan on full, the fifty feet you had to endure in the high humidity heat was almost unbearable.
Hudson's eyes studied my own, looking back at my handsome grandson through the rearview mirror.
He deduced that I was a vulnerable today. Would we stop at the Gate station for candy and a soft drink? Of course we could.
Satiated with sugar he deflected my questions about his day and focused on the iPad I provided, screen time approved by his parents as a way to keep him from asking for more sugar on the way home.
"Do you have a job?" he asked, his focus still totally on the device.
"I write books," I said. At the time, that was true. I still was months away from publishing anything.
"Will you write one where I can be the star?"
What grandpa doesn't respond to something like that? And the Waterford Detectives were born.
Hudson wanted to be Sherlock. He wanted his best friend, Maddux, to be Dr. Watson.
And so it began. "Hudson and the Missing Tiger" was my first feeble attempt. Once I learned the drill, there would be others, hopefully better.
Hudson's attention span is that of a goldfish. He rarely reads my stuff. But when he does, he's my best editor. He finds the grammatical mistakes my editors miss. And his distrust of "suspension of belief" forces me to create plots that are eminently possible.
Missing Tiger came out in English and Spanish in 2020. "Hudson and the Peanut Butter Bandit" is next, when Casey gets around to illustrating it.
I have four more plots to be written.
Sometimes the best ideas come from those we love most, even if, by the time we get things written, they could care less about the product.