JulIette and the mystery bug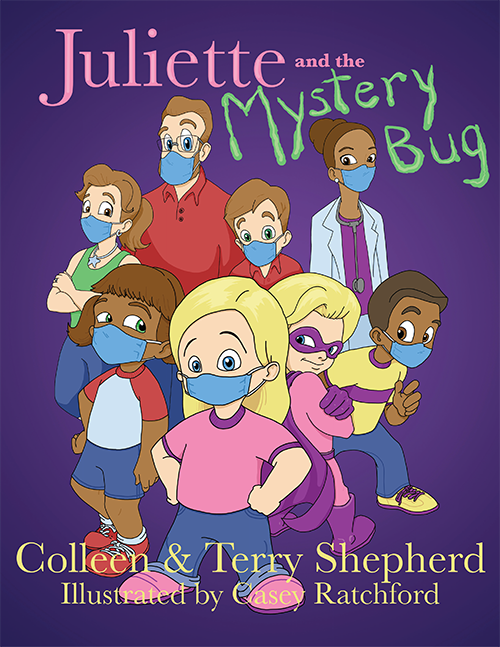 Discover the first kids book grounded in CDC protocols to protect your family when mystery bugs are in the air. Juliette and the Mystery Bug teaches hand-washing, nose-blowing, masking, distancing and vaccine science in the poetic style of Dr. Seuss.

Based on the latest scientific research, and presented with a combination of pictures and poetry, Juliette and the Mystery Bug is the go-to resource to teach youngsters how to stay safe and stay healthy in every season.

Colleen and Terry Shepherd created this instant classic when their own grandchildren started asking questions about Covid-19. The book has found it's way into school classrooms, doctors offices and family bookshelves around the country. Readers agree that lessons are taught in a fun and engaging way, as Juliette and Hudson, Colleen and Terry's real-life grand kids, go on a mission of discovery to learn valuable hygiene habits and the science behind them.

With a diverse cast and in consultation with the medical community, Juliette and the Mystery Bug is an ideal teaching tool with valuable insights for kids of every age. It's a story, you will read the first time for the lessons, and return to, again and again, for the fun.